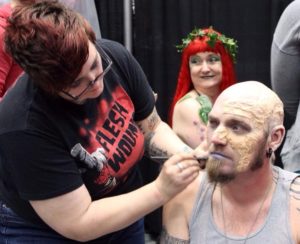 Upcoming Certification Classes
Professional Makeup Program starts February 5, 2018. Classes will be held Monday through Friday from 5pm to 10pm February 5, 2018 thru February 9, 2018.
Tuition  of $1295 includes Pro Course, Professional Brush Set & Makeup Kit and Certificate of Completion.
There are 8 Seats Available
 Our courses are a mixture of Lecture, Demonstration and Hands on Practice of Professional Makeup.
 Each class offers intense training in the history, theory and application of Professional Makeup Application for Beauty, Bridal & Photography and Business Development.
Our 5 day Work Shop is a total of 25hrs in Class in Downtown Seattle, WA.
For more information please call (916) 899-7047 to enroll now!
  Method Makeup Academy
"Seattle's Makeup School"
www.methodmakeup.com
Ph (916) 899-7047
Email: methodmakeup@gmail.com
Seattle's Makeup School